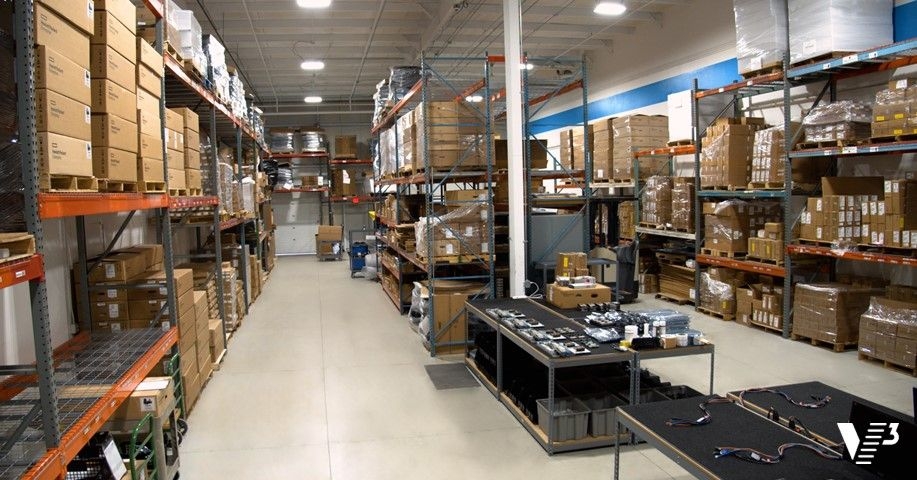 Empowering VARs: Unlocking Value with Certified Refurbished & Strategic Upgrades
06 November, 2023
In the dynamic world of Value-Added Resellers (VARs), navigating the balance between cutting-edge technology and budgetary constraints is a constant challenge. Grab a cup of coffee, get comfortable, and let's dive into how utilizing certified refurbished relationships and implementing targeted equipment upgrades can be game changers.
Certified Refurbished Relationships: Elevating Your Value Proposition
For VARs, the ability to offer clients "like new" products at a fraction of the cost is a unique advantage. Certified refurbished relationships provide a gateway to high-quality, like-new equipment that has undergone rigorous testing and restoration processes. Here's how VARs can leverage this approach to stand out in the market:
Strengthen Client Confidence
By assuring clients of the manufacturer's warranty that comes with certified refurbished products, VARs instill confidence in the reliability and longevity of the solutions offered. The prospect of a warranty, sometimes even better than that of new equipment, becomes a compelling selling point.
Enhance Profit Margins
Certified refurbished equipment often comes at a better price point, allowing VARs to preserve profit margins while delivering quality solutions to their clients. This competitive pricing edge can be key in winning bids and building long-term partnerships.
Strategic Equipment Refresh: Tailoring Solutions for Optimal Performance
VARs can further enhance their value proposition by strategically refreshing clients' existing equipment through targeted upgrades. This approach not only extends the lifespan of current infrastructure but also positions VARs as trusted advisors committed to optimizing their clients' IT investments:
Customized Solutions
Offering tailored upgrades in processors, memory, and networking gear allows VARs to provide clients with customized solutions that align with their unique requirements. This approach demonstrates a commitment to optimizing existing resources.
Improved Performance, Reduced Downtime
Upgrading critical components such as processors and memory can significantly boost the performance of clients' systems. This not only boosts productivity but also minimizes downtime, a crucial factor for businesses relying on seamless operations.
Purchasing Used/Refurbished Gear: Expanding Product Offerings and Profit Opportunities
In addition to certified refurbished solutions, VARs can recommend used or generic refurbished gear from reputable vendors, addressing a broader spectrum of budgetary needs:
Diversified Product Portfolio
Expanding product offerings to include used and refurbished gear allows VARs to address a wider range of client budgets. This flexibility enables VARs to quote opportunities in diverse market segments.
Quality Assurance
Maintaining stringent standards for testing and quality assurance when dealing with used or refurbished gear is paramount. VARs can differentiate themselves by partnering with reputable vendors like V3 Distribution to ensure reliability and performance.
Addressing Budget Variances
Understanding that clients have varying budget constraints, VARs can position themselves as solution providers capable of addressing different budget levels without compromising on quality.
For VARs seeking a competitive edge, integrating certified refurbished solutions and targeted equipment upgrades is the way to go. Embracing these cost-effective approaches not only extends the lifespan of existing infrastructure but also positions VARs as partners dedicated to maximizing the value of every IT budget.
RECENT POSTS